A Warm Xmas
Its a warm Xmas! Not because of the weather even thou the temperature is pretty warm today. But its because of a nice surprise i got today.

When I reached home, I saw a parcel for me, I was wondering who is it from while opening the package. It was a nice tin with my favorite animal print on it.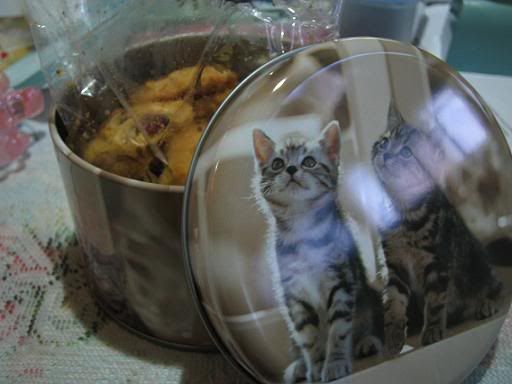 When I opened the tin, its filled with cranberry cookies! Wow! Its from Judy! She baked the cookies and post to me! I felt so honored! And it arrived at the very right time, on Xmas Eve!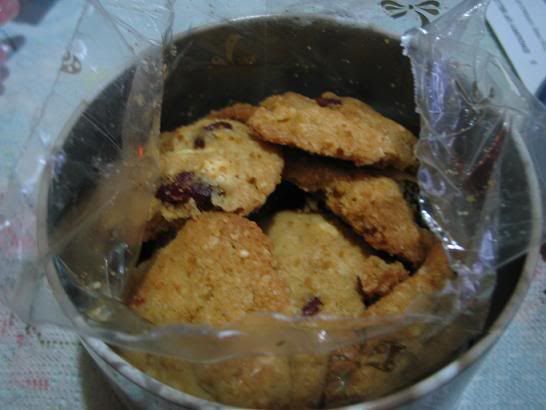 Taking bites onto the cookies really warm my heart. Its the best cookies I ever had.

Thank you Judy!